Long-Term Business Loans
No Cost
No Obligation
24 Hour Approvals
Are You Eligible
for our Long Term Loans?
1

Time in Business
3 Year Minimum
2

Yearly Revenue
$300,000 +
3

Loans
$10,000 to $2M
4

Credit Score
680 + FICO Score
Our minimum qualification are less than those of banks. We're focused on getting you approved so your business can thrive with Long Term Loans.
What are Long Term Business Loans?
A long term loan is a fantastic way to fund your business if:
1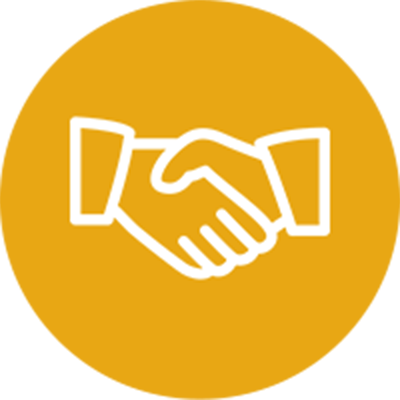 Your Personal Credit Score is 680 + or higher (there are credit checks)
2
You seek a significant amount of money
3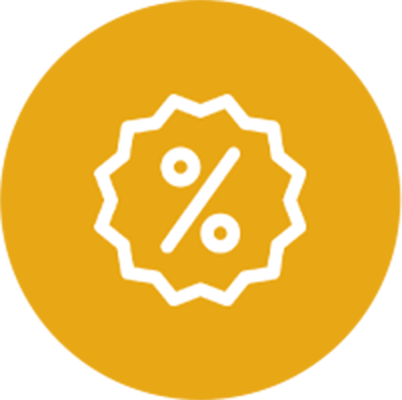 Get up to twenty percent of your business gross annual income with Term Installment Loans
Features:
Interest Rate

– 5.49% starting Annual Interest Rate

Terms

– Terms ranging from one to five years

Payments

– Payments are MONTHLY

Prepayment

– No Prepayment Penalty

Growth

– You can use the funds for growth of the business

Refinance

– debt consolidation

Get Funding

– Get Funding in 5 to 10 days (business day start to finish)

Loan Amount

– Get loan amounts from $50,000 up to $500K
What's Required?
CREDIT SCORE

– You need a 680 Credit Score (Not loans for bad credit)

DEBT RATIO

– You need a small loan to debt ratio (not maxed out on debt)

NO BANKRUPTCY

– In the past seven years, no bankruptcy

PROFITABLE

– At least one of the last two years should be profitable

BUSINESS

– Minimum 3 years in Business

OWNERS

– Need all owners that are 19% or more on Application

NO SOLE PROPS

– No Sole Props

TAX LIENS

– Tax Liens in the past three years' total must be less than $1,000 and must have a payment plan.Tax liens filed within last decade (but not in the previous three years) must be less than $5,000 outstanding.
Need a Long Term Business Loan Online?
Each 19% or greater business owner must Complete & Sign Application – click link below to download online application
6 Months Business Bank Account Statements (savings and checking account)
Business Tax Returns – 2 years (if most recent Tax Return is not ready then also include Year to Date P&L)
Personal Tax Return – 1 year (most current for all owners)
Business Debt Information – we will email you for this information
How do we keep the interest rates so low? Like a traditional bank, we require a Personal Guarantee (PG). These are business installment loans and not a personal loan.
How a Long Term Online Installment Loan Works?
Very simply an online installment loan, commonly known as capital loans, is when you borrow money from an online lender and make fixed, regular loan repayments over a set period of time. This financing option offers term loans with a loan repayment between one to ten years in length. These installment loan products online are very common and offer a strong business finance option. The next consideration is the interest rate. Besides the actual percentage, the only question is whether it's a fixed or floating rate. The loans made available to most small to mid-sized businesses are almost always of the fixed rates variety.
What are the Advantages and Disadvantages of the Term Loan?
Before we list the various pros and cons, it's important to remember that these loans are "secured" loans. What that means there is a personal guarantee.
This personal guarantee reflects the lower interest rate available to you as the borrower. This is like long term personal loans.
It's your PG (personal guarantee) that backs the loan. Your PG serves as the collateral security. That is why there is a requirement to have a minimum credit score of 680 or better.
These are not considered bad credit loans. They are not for business owners with poor credit nor are they credit repair loans.
These online loans are not to be confused with short term loans for business with bad personal or business credit or unsecured short term business loans.
The PG now places the obligation of the repayment of principal and interest on you and not solely on the business. This PG also means that in the event of a default or bankruptcy, you are still responsible personally, and it will affect your FICO score.
The incredibly attractive feature of this loan is the interest rate. Starting at 5.49% means you don't need a business loan calculator to figure out that these loans compete for your business head to head with any lending institution, especially a bank.
The repayment period goes out to five years. Again, this means that your payments are extremely attractive and affordable.
Perhaps the only long term loans that offers a slightly more competitive advantage on terms but not rates are the SBA loans.
Why Are Long Term Cash Loans for Businesses Attractive?
Perhaps the best way to describe the loan is that these loans are cheap. This relatively short term loan provides your best loan options if you have the personal credit, and you are willing to put up that Personal Guarantee.
Compare Programs for Installment Loans Online
Short term business loans or cash advances are loans that require no collateral or assets (therefore no personal guarantee). These options are much shorter in duration.
These popular online loans offer an instant approval, usually within 24 hours and are used when you need fast cash.
While you may find this type of loan extending for up to 3 years they typically range in the six months to 18-month range.
The biggest difference is the cost of funds. The unsecured loan online will usually have a factor rate, and it may range anywhere from 1.18 to 1.50.
There is a definite place for this type of loan. It's for those that need what is called a bad credit business loan or for those that do not want to use the personal guarantee to secure the loan.
Besides the fact that these long term business loans are inexpensive, you have a tremendous tax benefit. The interest on a term loan is a tax deduction.
This benefit gets lost from time to time with business owners regardless of the type of loan they get and the rates they pay.
Pricing
This pricing means a $100,000 loan will cost anywhere from an additional $18,000 to $50,000 over the loan term.
What are Long Term Online Loans in Accounting?
Disclaimer: We are not accountants and suggest you consult with a qualified CPA.
Let's look at a potential scenario. Your business needs to acquire a piece of equipment. We are going to make a few assumptions.
First, this is something you need for your business? Yes/No

Can you afford not to have it? Yes/No
Next, we'll assume that by having this piece of equipment you'll be more profitable without taking on tremendous long term debts that may choke your cash flow. Your business will be able to grow and expand by making this purchase.
Now we will assume that by securing this fixed asset you will be able to depreciate this equipment over its useful life.
We will not get into the weeds on the details. Let's leave that for your accountant. Suffice it to say you can "write-off" this depreciation yearly.
What this write off is offsetting is your business income. Technically, the cost of the equipment is "less" than the actual expense. Do I make sense so far?
Here is another consideration. You consider the fact that the interest write-off from the term business loan is also a write off which reduces your net cost. Hence the tax savings.
I think a useful tip regardless of the type of business loan you acquire is that the cost of funds is not an expense.
Most of our successful business owners look at the loan as an investment in their business.
When you borrow money whether it's one dollar or $1M, you must repay the principle back, right?
What we're talking about is the interest expense. It's this added amount, which business owners tell us, is an investment into their business and not an expense.
Our very best business clients all see it as an investment. Think of this way.
1
Money
What is the money going to do for your business?
2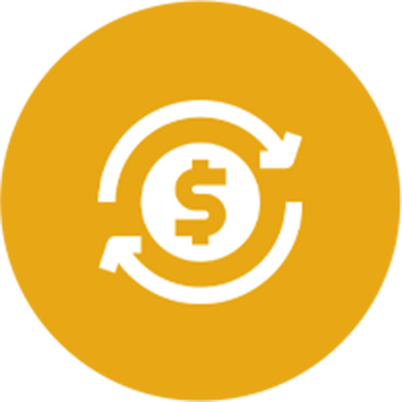 ROI
What will be your return on investment
3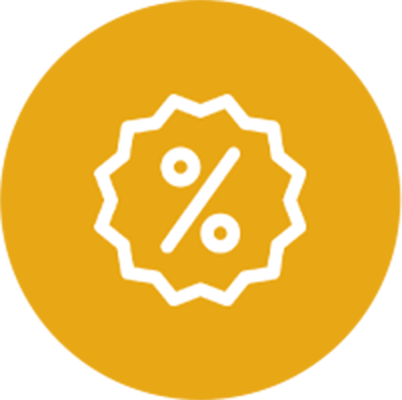 Afford
Can you afford not to make that investment?
What are Long Term Loans Used For?
In one word, it is "flexibility."
The reward for having good credit is your ability to negotiate a better rate with your lender.
The payments are made monthly. Here is a big difference between the secured term loan and the ones with no personal guarantee. Those loans will typically require repayment either with daily or weekly payments.
Lastly, this type of loan doesn't require you to sell shares of your company. There is no shareholders' dilution, and you remain in control instead of giving up equity.
As one of the top small business loan lenders not only in Florida but across the United States, Sunwise Capital provides alternative business funding to over 700 industries.
We believe strongly in providing a real economic benefit to companies from New York to Texas to California. The funding for a small business is critical to the U.S. economic recovery and the growth of this great nation.
Naturally, there are some disadvantages to these types of loans, and we'd be remiss not to review them.
What are the Disadvantages of Obtaining Long Term Loans Online to Consider?
The most fundamental challenge with any loan is that you have created an obligation. Whether it's for six months or 10 years, you must repay the principal and interest.
Let's not forget that if you miss payments or default, it will negatively impact your personal credit.
Another disadvantage is the risk that's inherent in acquiring debt. You must know your numbers. You must know your return on investment.
The risk is when the internal rate of return is less than the less than the cost of capital. This IRR goes back to the use of the funds and what it will do for your business. The IRR also means that you need to know your margins.
Another risk to consider is a change in either your business, the industry, or the overall economy. Factors can range from losing key employees or accounts to a new technology displacing the need for your business.
Then some factors are out of your control. It may be weather related or economic crises. Either way, you are responsible for that loan payment.
One risk that most business owners do not consider are the covenants placed on the loan. The covenants are "promises" contained within the long term business loan agreement. Depending on the lender, you must determine whether they may be detrimental to the operation of your business.
Differences Between a Bank and Sunwise Capital
Let me briefly explain. A bank may tell you that you need to maintain different financial ratios in your business. Not meeting these benchmarks may be a violation of your loan agreement.
These violations can trigger the lender giving you a demand notice. The demand notice is typically a notification telling you to pay the loan in full.
The main Sunwise Capital covenant requires that you continue your business as usual. If you are a carpenter and borrow money, you are not funding your new ice cream venture.
It means that if you pledged an asset as collateral that it remains unencumbered.
Most of the lenders also have a clause that prevents you from taking out another loan without getting written permission from the primary lien holder and doing so is a violation.
In the alternative lending space, this is called stacking. We'll need another discussion to talk about the merits of this practice.
Suffice it to say that the practice of taking out multiple loans either simultaneously or before the first loan matured is a huge red flag. This practice is also potentially deleterious to the cash flow health of your business. Be very careful.
Long Term Loans vs. Short Term?
How do I decide?
Short Term
The Short Term Loan are for those projects that have a three to twelve-month window. Typically, you will take this loan when you have an immediate return on your investment. Some examples might be a quick renovation or sprucing up your location.
Perhaps you need additional inventory that will turn around quickly. Maybe you have an ad campaign that can bring in some quick money?
Some businesses that have very short term seasonal needs like employees or inventory will look at the short term loans.
Long Term
The proceeds will finance larger projects that are a little slower in paying you back. An expansion or new locations are the types of projects that make sense with these loans.
Business owners use the funds for larger inventory purchases or equipment. You might have a new product in development that needs more time to pay itself back.
Rate Differences
The rates on the short term loans are usually a touch higher than the rates on loans with longer terms.
Sometimes a business doesn't qualify for the longer term loan due to risks with either the industry, time in business, cash flow or credit history.
Likewise, the lowest rates are for those who demonstrate an excellent history or prior business loans successfully paid off.
Payment Schedule Differences
Most business would rather make one monthly payment. Long term loans are designed to be paid back monthly rather than the daily or weekly type of repayment schedules for short term loans.
This monthly payment affords you the best opportunity to manage your cash flow. You can:
You can pay it off early

No prepayment penalty.
Summary
Most business owners tell us that they want a business line of credit or working capital. Unfortunately, most banks have retreated from offering the LOC. Lines of credit are best for the management of cash flow.
Another useful tool is the business credit card. These credit cards are valuable for items like office supplies or business travel. Neither of these options makes sense for the bigger ticket items and investments in the business that require payments made over time.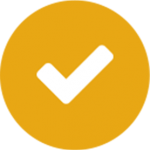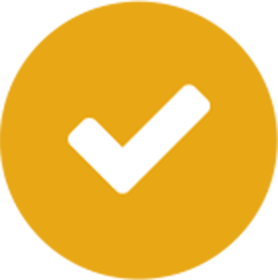 LONG TERM LOANS

In today's business loan environment, it's the long term loan that fits the bill.
Chances are you're quite familiar with the term, "term loan." If you have a home mortgage or a car loan you have a type of term loan. The concept is to purchase an asset and have the payments structured around the useful life of that investment.
Think of it this way. A computer may have a useful life of three years. It's logical to try financing that equipment for the life of the computer.
Is there a great deal on some inventory you can sell in the next 30 days? Do you need to buy some advertising to match the sale? Then a 3 to 6-month repayment term probably makes the most sense. Do you agree?
Invest in Your Business
It gets back to the idea that you need to know your numbers. What is that rate of return on the investment? It's all about the risk and rewards.
Calculate your all-in total costs. This calculation includes the interest rate and any fees. Now, what can you expect as a Return on the Investment? This calculation is what we call your ROI.
The difference between your costs including all your overhead and the additional income are your margins. Typically, your margins are expressed as a percentage.
By reinvesting that margin back into your business, you have a tremendous opportunity to explode your business.