Fast Business Loans
No Cost
No Obligation
24 Hour Approvals
Are You Eligible for our Fast Business Loans?
Do You Need A Same Day Business Loan Approval?
1

Time in Business
1 Year Minimum
2

Yearly Annual Business Revenue
$200,000 +
3

Business Term Loans
$10,000 to $2M with
4

Personal Credit Score
500+
Qualifications on loans for businesses are less than those of banks and SBA loans (Small Business Administration).
We're focused on getting approvals in 24 hours or less. Take advantage of opportunities with fast business loans.
What Is A Fast Business Loan?
Business owners know that getting quick business loans, or business lines of credit from banks, credit unions or other financial institutions today is virtually impossible. That makes it hard to grow your business.
Getting a fast business loan today is challenging if an unexpected expense or opportunity presents itself. Especially if you need a quick business loan for your business and you don't want a personal loan based solely on your personal credit score.
We understand that running a small business is both rewarding and challenging. As business owners, it's also very stressful.
That's especially true when you urgently need cash fast within 24 hours and don't have time to wait for a traditional bank business loan, with a funding time that can take as long as 90 days. You need funding options for fast capital.
The challenge most business owners experience is the restrictions to their credit limits on their credit card. There are two major issues with this approach. First, most business owners use a personal credit card.
When you put a business expense on the card you blur the lines between personal and business use. The IRS may challenge your expenses and it's easier to pierce the corporate veil.
Second, you are reducing your credit utilization, and this can have a negative impact on your credit score and your credit limit.
Lastly, as your credit limit decreases, it can cause a cascading effect across all lenders who look at your credit profile.
What you need is access to capital and funding options that provide a quick and easy fast business loan.

What is the easiest business loan to get?
The easiest quick business loan is one that requires a simple one-page application and the last three months of business bank statements in order to receive a financing option.
These quick loans can be merchant cash advances or other business loan types.
Once you've tried our convenient fast business loans and streamlined business loan application, you'll never bother with banks and big business lenders again.
Responsible lending at Sunwise Capital means helping you grow and invest in your business. Quick business loans for small businesses help make us one of the business loans best lenders.
We know you don't always have the luxury of waiting around for the cash that you need.
Every day, small businesses go under just because they can't access money for things like taxes, payroll, inventory, equipment, and other needs promptly.
Our quick business loan funding works with over 700 types of business.
You don't need a lot of time to apply.
Our requirements are simple
Fill out our one-page loan application
Be in business for at least 6 months,
Generate annual revenue of at least $150K,
Provide the last 3 months of business bank or checking account statements
Have a personal credit score of 500 or better and
Thanks to Sunwise Capital, the days of waiting weeks for fast business loans are over. If you need a fast business loan the same business day, just apply online now.
Is getting a business loan easy?
Yes. Business owners, getting business capital and fast business loans online from Sunwise Capital is quick and easy.
Whether you need a piece of equipment, payroll or an opportunity to secure more inventory, we have a quick term loan for business.
When your financial situation demands cash and emergency loans for your business today, we provide an online application process that's fast and secure.
It only takes a few minutes to complete. Just complete the one -page application and attach the last 3 months of business bank account statements. That's it.
Business owners can be approved to receive fast business loans within twenty-four hours or sooner. We can even do same day business loan funding.
As an online direct lender, we make our policy terms customized for your business and cash flow.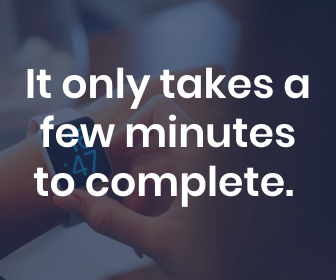 What is the quickest way to get a loan?
How Do You Get Fast Business Loan Approvals?
The short answer is simple: APPLY.
How can I get immediate money? APPLY NOW.
We do a soft credit pull so there is no impact on your credit. Submit the one-page application and provide the last three months of business bank statements.
Approvals are within twenty-four hours and funding can be the same day.
In order to get fast business loans, you need an online lender that understands the speed of business.
Sunwise Capital, an alternative lender, uses a proprietary process and technology for our instant business funding loans.
200 Data Points
We take more than 200 individual and business data points (like time in business, bank statements, and cash flow) into consideration while banks and big lenders usually place most of the emphasis on your creditworthiness including your personal and business credit reports.
This assures you fast funding with the best rate on a term loan.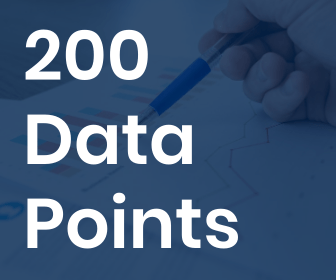 No Cost or Obligation
Business owners can find out which fast business loans you qualify quickly and easily and with absolutely no cost or obligation. Plus, our shortterm business loans are at very competitive interest rates and APR.
If any of the available quick business loans don't make sense to you, there is no cost or obligation.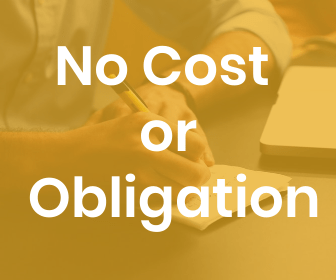 How Fast Can I Get a Loan from Sunwise Capital?
Our streamlined application enables us to approve our online fast business loans the same day. Our online business term loans with an instant decision are processed once the paperwork is submitted.
Most business instant loan approvals are the same business day or within twenty-four hours.
This is the quickest loan for a business.
Your typical bank loans or even the SBA Express Loan can take upwards of 90 days. Invoice financing can take several days to a week.
A personal loan for business can damage your personal credit.
Can I get a business loan with a 500 credit score?
You can get quick business loans even with a FICO score of 500. We have funded companies with a score of 450.
While fast business loans are credit-sensitive, we focus on the health of your business, your cash flow and time in business. You can receive term loans from 6 to 15 months.
What's the Minimum and Maximum Amount I Can Get from Sunwise Capital's Quick Cash Loans?
The minimum loan amount is $10,000 to $2M
Same day business loans up to $250,000.
Maximum term loan amount is $5M*. (*Requires $20M to $50M in annual gross revenue).
What are the Requirements to Get a Same Day Business Loan from Sunwise Capital?
One-page application.
The last three months of your most recent business bank statements.
NO STARTUP BUSINESSES.
Must be in business six months with increasing revenue
No open bankruptcies
FICO 450 or better – bad credit ok
Here's What We Offer:
Easy online application process CLICK HERE for our online form

No costs and no obligation

No hidden fees

Factor rate starting at 1.18

Our credit checks is a soft pull

We do not report to the personal credit bureaus

We do report to the business credit bureaus

Fast Business Loans UNSECURED – No assets or collateral required
Fast Business Funding with BAD CREDIT or customers with credit difficulties
Whether you are looking for a fast cash option for a shortterm business loan or a long-term financial solution, Sunwise Capital offers you both loan type.
Business Owner Quick Term Loan with Good credit
Our term loan or business line of credit loan option is a great solution if you:
Have a minimum credit score 680 or better
Are looking for a significant amount to fund
We approve up to 20% of your gross revenue.
Benefits
Annual interest rate starting at 5.49%**
Repayment Period Terms are 1 to 5 years
Monthly Payments
No Prepayment Penalty
Use of funds for the growth of the business
Refinance current business loans, equipment loans (or equipment financing) and business credit cards
Time to funding in 5 to 10 days (from start to finish)
Funding Amount $50,000 up to $500,000
**This loan does have Personal Guarantees – thus the low-interest rate
Requirements
680 ++ FICO Score with a good loan to debt ratio (not maxed out on debt like a credit card)
No bankruptcy in the past seven years
Net income on tax returns – at least of the last two years should be profitable
Minimum 3 years in Business – NO STARTUP BUSINESS LOANS
Need all owners that are 19% or more on Application
No Sole Props
Tax Liens less than $1K filed in the past 3 YRS and payment plan.
Tax liens within the past 10 YRS less than $5K outstanding & no payment plan.
Repayment of Quick Business Loans
Sunwise Capital's fast loans mean just that.
Compared to conventional smallbusiness loans, a business line of credit, cash advances or even invoice financing (accounts receivable financing) from commercial banks, it can take several weeks (or months!) to get approved and funded.
We can have your complete capital loan approval back to you the same day and the money in your bank account in just 24 to 48 hours.
Repayment of your online cash term loan will not impede your cash flow. Repayment options are daily, weekly or monthly based on credit, cashflow, time in business and industry.
Returning customers will receive more money at better rates and terms when you reborrow.
Fast Loans From
Sunwise Capital Means:
Shorter terms than traditional bank lending 6-18 months (24-60 months available) for a business opportunity or longer term business opportunity for well qualified companies.

Funding fast in minutes to just a few hours after approval

To repay the loan depends on the health of your business, business credit scores, and cash flow. Our installment loans get repaid with daily, weekly or monthly payments
Pros and Cons of Fast Loans
APPLY FOR SAME-DAY BUSINESS LOANS ONLINE UP TO $50,000
NEXT-DAY FAST BUSINESS LOANS OF UP TO $150,000 IN SECONDS.

That's why they call it Fast Small Business Loans!
No Cost & No Obligation