Merchant Cash Advance
No Cost
No Obligation
24 Hours Approvals
Are You Eligible
for our MCA Loans?
1

Time in Business
1 Year Minimum
2

Yearly Revenue
$200,000 +
3

Loans
$10,000 to $2M
4

Credit Score
500+ FICO Score
Our minimum qualification are less than those of banks. We're focused on getting you approved so your business can thrive with a Merchant Cash Advance Loan.
What is Merchant Cash Advance Loan?
You may be wondering, "What is a merchant cash advance?"
Cash advances are nothing new. They have been available to business owners for years.
The businesses' cash advances are repaid through their future credit card sales and receivables. Merchant cash advances or the mca, work because they are based on your company's ability to repay a percentage of your daily receivables.  This is not a business loan.
This small daily percentage that is repaid is known as your "holdback." These holdback "percentages" can range from low single digits to as much as 30%.
The full amount of the cash advance is repaid over an extended period, and the repayments are based on your daily credit card receipts. As a result, we can only guesstimate the length of the advance.
When your daily revenue is low, your repayment for that day will be small. When your revenue is high, your repayment will be larger.
Merchant Cash Advances:  Smart, Simple and Fast
Perhaps you've investigated merchant cash advance loans from other companies but have been scared away by complicated and confusing application processes.
All too often, merchant cash advance direct lenders make businesses jump through all kinds of hoops just to get the cash that they need. Sunwise Capital, merchant cash advance direct lenders,  is different.
Our application process is quick, convenient and can be handled entirely online. You don't have to provide any collateral or assets, and there's no maturity date to worry about.
Our mca lending team quickly analyzes your company's cash flow to give you a decision in as little as one business day, and the funds typically hit by the second business day.  Most of our clients react by saying that it is smart, simple and fast.  The fast merchant advance loan underwriting process and funding makes us one of the top merchant cash advance direct lenders.
Quick Cash for Busy Small Businesses
Unlike large companies, small businesses don't often have large cash reserves to fall back on. Their revenue tends to fluctuate, which makes it difficult to keep up with day-to-day expenses or to grow or expand.
At Sunwise Capital, we understand, and it's why we've designed our advances to provide fast merchant cash advances and to be as convenient and flexible as can be.
Use the money for anything. Unlike with traditional business loans, you don't have to provide an "acceptable" reason for needing the advance.
Get Your Merchant Cash Advance Today
Stop struggling to scrape together the money that you need to renovate your office or store, to invest in new technology or equipment or to take care of any other imaginable business need.
Traditional business loans aren't the only option. You don't have to put yourself in a position where it's difficult to repay a loan. You need to consider MCA business loans.
Getting the cash that you need is as simple as applying for a merchant funding with Sunwise Capital. In no time, you can secure merchant advance capital that will help you keep your company running, so apply today.
Merchant Cash Advances Offers the Best of the Best
No Assets
Collateral or Maturity Date
$10,000 to $500,000
| | | TRADITIONAL | CREDIT CARDS |
| --- | --- | --- | --- |
| Expert in small business | | | |
| Funds Sent In As 2 Business Days | | | |
| Minimal Paperwork | | | |
| Consider More Than Credit Scope | | | |
| Repeat Customer Benefits | | | |
| Multiple Payment Options | | | |
At Sunwise Capital we pride ourselves on our excellent service, superior knowledge, and veteran expertise as an MCA lender in the small business loan space, providing the best merchant cash advance loans.
Merchant Cash Advance Direct Lender
Taking out a business loan to keep your small business moving along seems like a smart thing to do.
Right?
However, most small businesses get turned down when they apply for a business loan from the bank.
Why is that?
The answer lies within the current state of our banking industry. Those that are approved by a bank must typically repay the loan within very restrictive terms.
If your cash flow fluctuates a lot, as it often does, making those payments can be a significant burden.
What else can you do?
When you need extra cash for your business and need flexibility in paying it back, a merchant cash advance may be the answer. All you need is a merchant account.
Sunwise Capital is a merchant cash advance company that specializes in getting small businesses the money that they need as quickly, easily and affordably as possible.
When Traditional Business Loans Don't Help
For decades, small businesses in need of a cash advance only had one type of financing: apply for a business loan from the bank and hope for the best.
Today, banks have mostly moved away from giving loans to small businesses. Unfortunately, the process is more hassle than it's often worth. Plus, the requirements and bank covenants are too often prohibitive.
To be approved by a bank, you typically need considerable assets and some collateral. Banks often also require a personal guarantee – from all the principals. They also primarily base their decision on your FICO credit score and business credit which prevents many businesses from getting financed.
The Solution? Merchant Cash Advance
At Sunwise Capital, as a top 10 MCA provider and business lenders, we created capital funding designed to fit your business with small, flexible payments based on your monthly revenue.
It's very simple. A percentage of your daily revenue is used to make your regular payments repaying the advance amount. It is based on your daily credit card receipts. In effect, these are credit card processing loans. Another huge advantage is that we only require a minimum of 6 months in business.
Imagine time to funding in as little as two business days with this quick and easy online business loan alternative
Making variable daily payments that fit your cash flow
Getting your business funding in two business days
Automatic payments for no hassle and no worries
Personal collateral or assets not required
No set date to mature means total flexibility on your terms
Merchant Funding without switching credit card processing
Based on your business's cash flow, annual revenues and overall performance
Best for last – No penalty to pay off the loan at any time!
Working with a best merchant cash advance company like Sunwise Capital means we evaluate the overall picture of your business. Not just your personal credit score.
We're more interested in the health of your business than strictly your personal credit score. We use a sophisticated cash flow model to determine the amount of the advance.
Once you are approved, Sunwise Capital can typically fund your cash advance within two business days compared to weeks or months from the bank.
Unlike regular bank business loans, which usually have large, set-in-stone monthly payments, you pay back your business merchant cash advance through daily withdrawals from your account. This amount is known as the holdback percentage or amount.
The amount withdrawn is based on your revenue for that day, so you will never worry about being overwhelmed with a huge payment.
This flexible repayment simplifies the process and helps you smooth out your cash flow challenges.
Cash Advance for Any Reason
Growth & Expansion
New Hires & Payroll
Advertising & Marketing
Equipment & Inventory
Renovation & Upgrades
Equipment Financing
When applying for a traditional bank business loan, you'll have several hurdles to clear. First, you must meet all their general qualifications including personal credit scores, assets, and collateral.
Assuming you make that cut then there are the 20+ documents they require including:
Past three years' personal income tax returns
Past three years' business tax returns
P&L
Balance Sheet
Business plan
Accounts receivables
Accounts payables
You get the idea.
Banks like you to have assets or collateral in a 3:1 ratio. This ratio means for every $1 you borrow you must secure it with three dollars in cash or assets.
Let's assume you need $100,000 for expansion. According to the bank, you need $300,000 in collateral. Guess what?
Here's the joke.
If you have $300K sitting in your bank account, you do not need to borrow $100K, right?
The next big hurdle is that all your business partners must qualify for the loan. All your partners will need a FICO score of 680 if not 720 or better to qualify for the business loan and they will all be responsible for posting collateral.
Your next obstacle is the reason for requesting the loan. This reason for borrowing must be on the bank or lender's list of approved reasons. If it's not, you're out of luck.
One thing that sets Sunwise Capital apart as a merchant cash advance direct lender is that we don't need to approve your reason. It can be for any legitimate business reason.
That's right, once approved, you can use the cash advance for any business purpose. Need money for marketing or advertising? No problem. How about new hires or tax payments? It's OK with us.
At Sunwise Capital we base your approval on other factors. There are over 200 in our matrix that helps us determine the approval of your advance.
These factors include the health of your business, cash flow, web presence, time in business, type of business, etc.
At Sunwise Capital, our goal is to connect small businesses with the cash that they need as quickly and easily as possible with an attractive financing option.
Here is what we need:
1 Page Application
Past three months' business bank statements
That's it – 24-hour Approvals
Funding sent in a little as two business days
If you are looking for a merchant cash advance company to provide that cash advance for your small business, you can't-do better than Sunwise Capital. Our services are designed to be streamlined and easy.
The entire application process is quick and painless. You don't even have to leave the office. We fund most advances within just two business days, and we offer advances ranging from $10,000 to $500,000. The entire process is online.
Don't wait until it's too late.
Merchant Cash Advance Companies
Like many small businesses, yours may have a somewhat unpredictable cash flow. This challenge with your cash flow makes it understandably difficult to repay fixed payment loans.
One month, making the payment might be easy; the next, it might be downright impossible. If you need cash to keep your business moving along for any reason but also need flexibility while repaying the money, merchant cash advance companies like Sunwise Capital may be the answer.
The merchant cash advance from Sunwise Capital keeps individual needs in mind. These advances are fast, easy and flexible–and you can use the money for virtually anything.
Merchant Cash Advance: When a Business Loan Won't Cut It
When small business owners need cash for their operations, they typically turn to traditional business loans first. However, they are overwhelmingly turned down for such loans. Even when they are approved, they often struggle to make monthly payments.
If this sounds familiar, you'll quickly see why our merchant advance options are so useful. Merchant cash advance companies have skyrocketed in popularity lately.
In fact, Sunwise Capital has improved upon the standard processes to make getting a merchant advance as quick and convenient as can be.
Get the Merchant Cash That You Need
Merchant cash advances from Sunwise Capital can save the day when you're tight on cash.
Whether you need a cash infusion for payroll, to expand your operations, to pay insurance or taxes or for anything else, our merchant loan services are excellent solutions.
The way it works is simple. When you apply, Sunwise Capital carefully assesses your company's cash flow and other factors to determine how much you qualify.
---
If you've held off on taking out a business loan because you're not sure that your company can afford the repayments, you're going to love our merchant cash advances.
Your repayments are determined by your daily revenue. On the days when your sales and income are higher, you will make a larger payment.
On the days when your daily sales and revenue is lower, you will make a smaller payment. The repayment manageable and the payments are automatically ACH'd from your account. The days of worrying about having a late payment are over.
Unlike some business cash advance lenders, Sunwise Capital does not require any collateral or assets to process advances, and there is no maturity date looming overhead.
Obtaining merchant advance funding from Sunwise Capital is one of the easiest, fastest ways to get cash for your small business. There is no long-winded, stressful application process. The funds typically get deposited in just two days. The loan amounts range from $10,000 to $500,000.
Since we strictly focus on small business merchant cash advances, we can bring you the most competitive rates and terms.
Repayments adjust based on your company's daily cash flow. These flexible payments will smooth out your cash flow and reduce the struggle to make them.
The sooner that you apply, the sooner you can get the money that you need.
Don't wait another minute.
APPLY FOR A MERCHANT CASH ADVANCE NOW
FROM SUNWISE CAPITAL TODAY
APPLY NOW OR CALL 888-­456-9223
#1 QUESTION?
"What is your annual percentage rate?"
ANSWER: The rates for our merchant cash advances range between 1.18 to 1.50.
They are THE most competitive rates in the industry. We feel so strongly about that we back that up with a $500 guarantee!
How Merchant Cash Advance Works
A small restaurant is looking for restaurant financing and has $20,000 a month in credit card volume.
Since it's the peak season, the owner realizes there is a business opportunity that would generate a 20% increase in revenues with a $10,000 restaurant loan or merchant cash advance.
The money is used to add more space to the restaurant.  The owner believes the quick build-out will add real revenue to the next month's cash balance. To satisfy this need for an immediate capital loan infusion into the business, the owner looks for a business cash advance or loan.
In this scenario, the business owner has less than stellar credit and feels the MCA is his best choice to meet his cash flow demands. He believes the variable payments will put less stress on his cash flow rather than the fixed amount of the business loan.
The owner receives $10,000 with a factor rate of 1.27 and a holdback rate of 9%. The restaurant owner will owe $12,700. The advance gets paid back when the merchant cash advance provider "holds back" 9% of the daily credit card sales.
The business generates about $667 a day in debit and credit card sales. Again, the holdback is 9%. This means that 9% of the daily sales will be used to pay back this advance.
$667 X 9% = $59.99
Approximately $60 a day will be paid back until the $12,700 is paid in full. That's approximately 211 days or a little over 7 months.
NOTE:
Factor rates range from 1.18 to 1.5.
Terms are a minimum of 90-days or extend up to 18 – 24 months.
The percentage of the hold back ranges from 5% to 30%.
MERCHANT CASH ADVANCE VS. ONLINE BUSINESS LOAN
(with the MCA, credit is not an issue)
Another difference between the type of financing from a bank, finance company or from a private lender like Sunwise Capital is that we are more interested in the health of your business and not how much skin you have in the game.
| | BANKS | SUNWISE CAPITAL |
| --- | --- | --- |
| LOANS | | |
| MERCHANT CASH ADVANCE | | |
| NO PERSONAL GUARANTEES (PG's) | | |
| NO COLLATERAL | | |
Benefits of a Merchant Cash Advance
All finance lenders have an internal scoring system. At Sunwise Capital we use a scoring matrix with over 200 variables.
Traditional bank loans and institutional lenders like credit card companies will focus primarily on your personal credit score at the big three credit bureaus and secondarily on the other factors.
Here are some of the variables that we look at to determine the rates and terms:
Time in Business
Type of Business (Sole-Prop, LLC, etc.)
Industry
Annual Revenues
Cash Flow
Average Daily Bank Balances
Bank Statements
Personal Credit Score
Business Credit Score
Web Presence (social media, company website, etc.)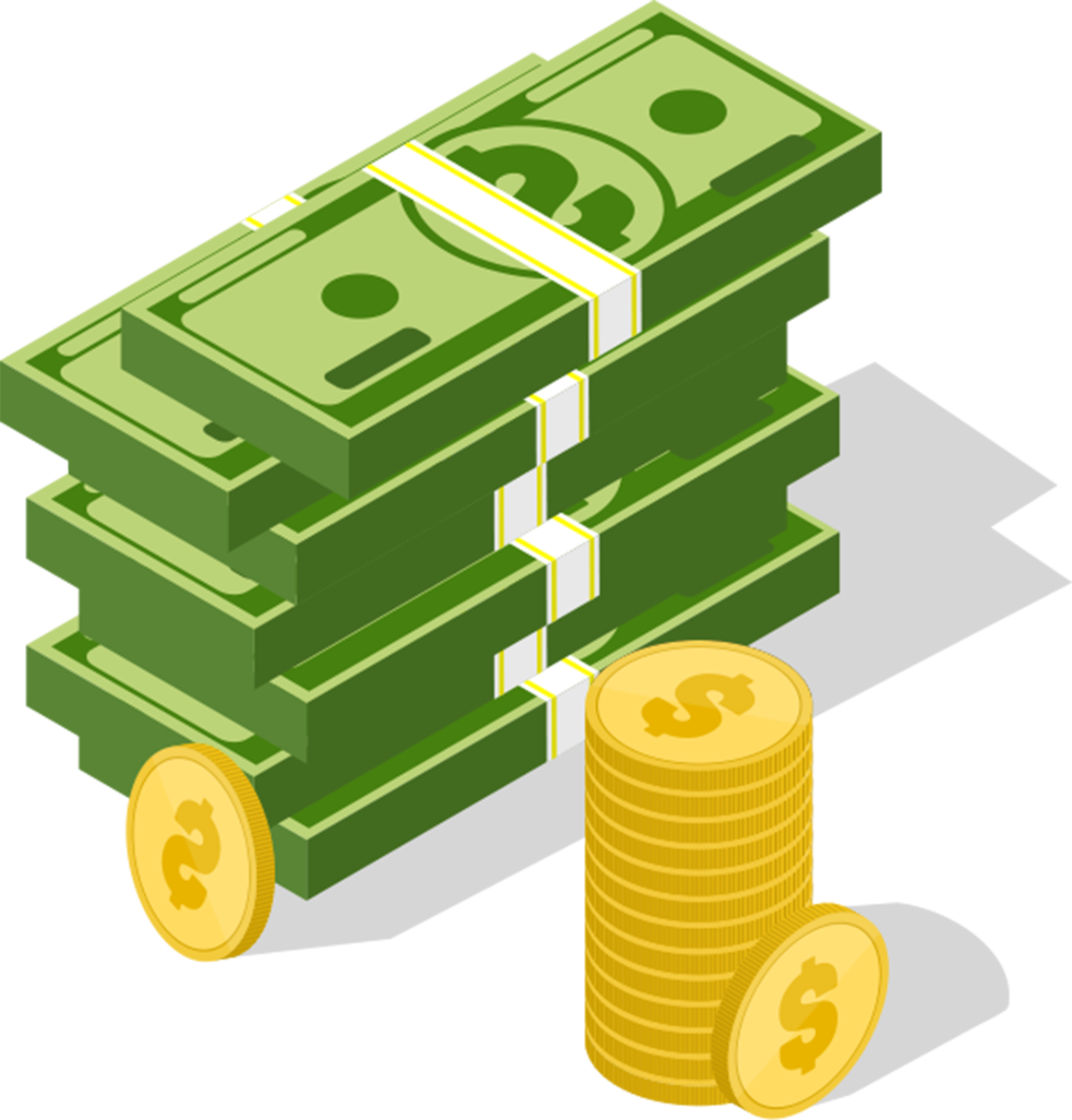 The stronger the file, the better the case and the better the rates and terms on your cash advance.
We request very minimal paperwork. We need a one-page application, the last three months of your business bank or business checking account statements, and the last 4 months of your merchant account card processing statements.
What makes our Merchant Cash Advance a great solution for your challenges?
If you have bad credit, no problem. If your personal credit score is above FICO 500, we can fund your request.
Are you looking for $10,000 up to $500,000? If so, we can provide this type of funding up to 13% of gross revenue.
The MCA is also a great solution if you are looking for a straightforward and quick funding option and solution with no traditional personal collateral or personal guarantee.
Payback is a small percentage of your credit card processing receipts (sales) using your merchant account payment processing. This is done every time you batch (known as the holdback) and is an automatic online payment.
The benefit to you is it puts less stress on your day to day cash flow. The biggest advantage is when your payback is smaller on slow days and higher on busier days.
The MCA is perfect for those that accept credit cards, debit cards, and don't want a fixed payment due to unpredictable cash flow.
Advantages
Starting factor rates beginning at $1.18 You don't need a fancy loan calculator to determine your payback. This means for every $10,000 borrowed the total flat fee payment is $1,800. Total payback in this example is $11,800 (Multiply your loan amount by your factor rate).
Simple, quick and easy application and approval process. Unlike the big financial institutions, little to no paperwork to get approved and funded.
You repay the advance with a small percentage of sales based upon the daily credit card payments. Your Merchant credit card processor or POS systems do not need switching.
We batch ACH directly. An extensive list of approved providers; Split funding if your merchant processor is on our list.
Variable pay back – pay less on slow days and more on busier days
Does not report to your personal credit report – this is not a personal loan
The money is for anything that is business related
Money ACH's into your business account quickly one to two days
Cash Advance amounts from $10,000 up to $500K
Renewals after 50% paid back.
Once we establish a relationship, repeat clients get more money with better rates and terms.
Eating and drinking places, retail, liquor stores, automotive services, repair shops, and healthcare, qualify for excellent special programs.
Suitable for virtually all small businesses of all sizes and scopes and across virtually all industries.
What if your business had too many NSF's and small average daily and monthly bank balances? Weak bank statements may not qualify you for a business loan. The MCA is the perfect alternative funding solution.
What is needed?
FICO score of 500 or better. If your score is 650+ or 700+, we offer special programs
Minimum one year in business
Minimum $150k gross revenue
We can pay off 1st and 2nd position loans or advances
Current on rent or mortgage
Liens or judgments up to $200k on a payment plan.  We'll consider smaller judgments or liens amount without a payment plan.
High volume credit card transactions daily
Application must be completed and signed – click link below to download the one-page application
Three most current months of your Bank Statements
Four most current months of your Merchant Statements
Call us now at
888.456.9223
for a FREE consultation.
We will gladly speak to you with no pressure or obligation to find the best fit for your small business advances at the best rate and terms.
Sunwise Capital has been in the business of helping businesses grow for over ten years. We know that getting working capital and funding can be challenging. As small business owners and entrepreneurs, we decided to make business funding smart, straightforward and fast.
Sunwise Capital's merchant cash advance offers an affordable and flexible way to pay for your company's inventory, supplies, and services to help you maintain or grow your business. We will give you a business cash advance that is easy on your cash flow.
As one of the premier lending companies, we carefully analyze your cash flow. The cash flow analysis allows us to determine the maximum amount you can borrow. It also makes it possible to offer you the best and lowest rates and with the most flexible terms.
Unlike the typical lender, Sunwise Capital makes it simple. We ensure that your daily payments work for your business.
Our goal is to make your payments as low as possible. What that means to you is less pressure to repay the advance daily, thereby giving you more flexibility.
No hassle – no worry – automatic payments
Payment amounts that are flexible
Payments made daily to improve your cash flow
For many business owners, the merchant cash advance is their lifeline. It's rather simple. Your daily revenue from credit card sales will determine your daily payment. Have strong sales one day, and you'll pay a little more. Have a slow day and you pay less.
Like many small business owners, you probably think that business loans are the only option when you need extra capital to run your company.
However, in recent years, merchant cash advance loans have become a popular alternative. Sunwise Capital is a leader in fast, convenient merchant cash advances.
We improved upon how other merchant cash advance companies provide such advances.  We make the process as simple and streamlined as possible. Applying is handled entirely online and takes just a few minutes.
The cash advances are typically funded within two business days. With amounts ranging from $10,000 to $500,000, our merchant cash services make up one of the top 10 business loans companies.
Reasons for Merchant Cash Advances
The small business financing needs of every business vary regarding the purpose, the scale, and the time frame. Some companies need small business funding for long-term growth or strategic planning that requires a significant amount of business capital.
There are also some firms that need small business financing to satisfy short-term financial obligations. Your company's ability to meet the short and long-term opportunities coupled with its capacity to raise funds will determine its success. While the world is becoming more and more dynamic, your business should be flexible and fast in responding to your market and its demands.
A growing economy is a time when getting short-term working capital is a smart option. The Merchant Cash Advance is one way the money can be raised quickly with minimal paperwork and hassle.
Other Facts About Merchant Cash Advances
Perhaps your company wants to take advantage of a business opportunity that will potentially increase your revenues. You might have some unexpected expenses or debts that you need to pay immediately. Perhaps you plan to finance short-term growth, which may include buying new equipment or additional inventory.
The facts provided are only a few out of many reasons a Merchant Cash Advance or MCA is a perfect choice.
The MCA offers convenience and liquidity as no other lending option can. The mechanics of how the MCA works is fundamental. Business owners only need to provide the simplest requirements; such as proof the company has been operating for a specified duration and its credit card and bank statements.
Repayment of the advance is even easier. It is repaid based on the amount of the credit card cash advance or as a percentage of the total credit card volume.
Although always compared to a small business loan, a Merchant Cash Advance is a different product. A bank business loan requires lots of documentation and often takes a long time to process, especially if taken from a bank.
Merchant advance funding is different. The primary advantage of the merchant loan is that the funding is quick. It narrows the gap between business owners and their need for capital.
As soon as qualified, the business loan lender will immediately give the business owner a lump sum in a matter of days. That's without collateral requirement and with virtually no impact on your personal credit score (while building business credit).
The merchant advance funding also provides flexible repayment. The repayment is a percentage of the daily credit card sales. If your company has fluctuating but reliable and stable cash flow, it will make sense getting an MCA.
Merchant Cash Advances are what every business owner should consider when requiring short-term working capital in the shortest possible time. Borrowing has a cost. But a merchant cash advance, as an alternative to a traditional loan, lowers that cost by giving you funding quick and easy.
You don't have many options in getting short-term small business financing or working capital quickly. The result is getting a Merchant Cash Advance becomes a no-brainer. Business Cash Advance
Merchant Advance Capital
Taking out a business loan can be a gamble. You need a certain amount of money now, but due to the unpredictable nature of operations, you're wary about being locked into potentially high, inflexible monthly payments.
Sunwise Capital offers a great alternative: business cash advances. With this lending model, you receive the cash that you need quickly and then repay the funding through variable daily payments based on the ebb and flow of your business.
Everything about the advance is customized to suit your company's unique needs. Best of all, our business cash advance underwriting and approval process are quick, so you can get the money that you need in a flash.
Small Business Cash Advances for Running Your Business
All companies experience ups and downs when it comes to money. That's especially true for small businesses because they tend to have a lot less "wiggle room" where cash is concerned.
When you need some extra cash to keep your business going, however, taking out a traditional bank business loan is a bit extreme. After all, it means paying hefty application fees, completing a complicated and lengthy application and waiting weeks or even months for a decision.
By opting for small business cash advances from Sunwise Capital instead, you can get the money that you need without all the hassle. Simple, straightforward business cash advance loans.

1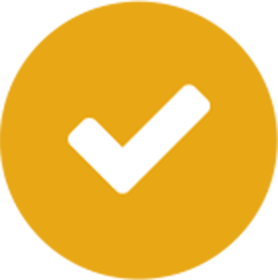 Get Up To $500,000

2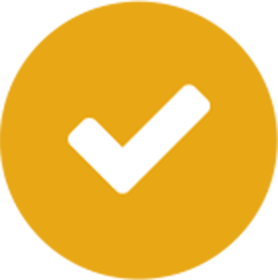 Business Cash Advance Loan

3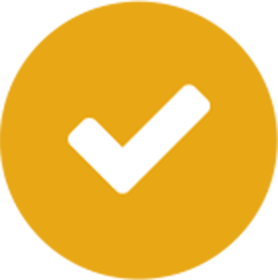 1,000s of Business Owners Love Our MCAs and you will too

4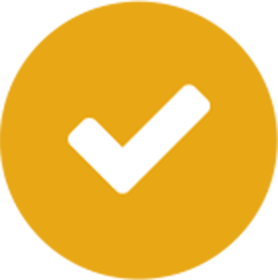 How do we know?

5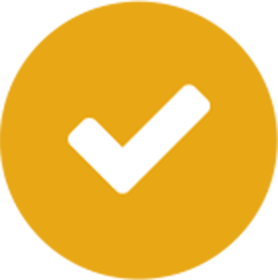 3 out of 4

6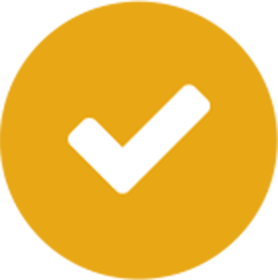 Borrow 2 – 3 Times a Year
(Some for 2, 3 and 4 Years in a Row)
Returning customers are a prime example of how easy it is for small businesses to get the funding that they need. Everything is online, and the application only takes a few minutes to complete.
Everything is online, and the application only takes a few minutes to complete. You don't have to provide any collateral, and your personal credit is not the primary consideration.
We offer business cash advances from $10,000 to $500,000. Most applications get approved within 24 hours. Funding is usually the next day or two. Flexible business cash advances with payments that adjust to your cash flow.
Nothing is worse than trying to make a large business loan payment when money is tight. With the cash advances from Sunwise Capital, you never need to worry about draining the bank account to make your payment.
You can keep your business plugging along with ease because you repay the loan via daily or weekly payments that adjust to suit your current cash flow situation.
Conclusion: Why Merchant Cash Advance
Don't waste your time jumping through all those hoops for a bank business loan that doesn't suit your needs. When you need quick, easy cash to keep your business going, business cash advances from Sunwise Capital are the way to go.
MCAs are the optimal solution for small businesses with fluctuating revenues.
Nothing is as satisfying as being the proud owner of your very own business. No one needs to tell you how much work is involved in running a small business.
We know running a small business is hard to do even under ideal circumstances. When the money stops flowing, it's ten times worse.
Scrambling for money from banks and other traditional lenders requires copious amounts of paperwork and a lot of time, and it feels a lot like begging.
Why go through the ordeal of trying to get the cash advance that you need for your small business from a big bank when Sunwise Capital can get you what you need quickly and without any hassle?
We offer merchant cash advances that put cash in your hands in a jiffy– and without all the red tape that's involved in most business loan products.
Use the Merchant Cash Advance for Any Business Need
When applying for a business loan from a bank or big institution, you typically must have a "sound business purpose."
Unfortunately, declining your loan request is easy if the bank isn't satisfied with the use of funds that you provide to them. No need to worry about that with Sunwise Capital. Use the money for any business purpose.
Use the cash from your merchant cash advance for renovation, expansion, working capital, taxes, additional staff, marketing, inventory, payroll or anything else you can imagine. At Sunwise Capital, we know how stressful it can be when a small business encounters cash flow problems. Rather than subject business owners to an arduous approval process, we have everything down to a simple, streamlined process.
Apply for a merchant cash advance from Sunwise Capital with no risk, cost or obligation. In no time, you can find out what you qualify for and have cash in your hands before you know it.
What do you have to lose? Besides the ongoing struggle to make ends meet when you desperately need money for your small business?
Our professional services are backed up by a $500 guarantee. If you find a business loan or a merchant cash advance* with a better rate, we'll either beat it or give you $500.
Get the cash advance that you need for your business by applying for a Sunwise Capital merchant cash advance today.