Large Business Loans
No Cost
No Obligation
24 Hour Approvals
Are You Eligible
for our Large Business Loans?
1

Time in Business
1 Year Minimum
2

Yearly Revenue
$200,000 +
3

Loans
$10,000 to $2M
4

Credit Score
500+ FICO Score
Our minimum qualification are less than those of banks. We're focused on getting you approved so your business can thrive with a Large Business Loan.
How Can I Get a Large Business Loan?
If your company does not need a large business loan and is 100% perfect the way it is, you can STOP reading now.
On the other hand, if you're looking for significant capital loans and funding solutions for your company, you are in the right place.
What is Considered a Large Business Loan?
Sunwise Capital is a preferred lender for larger businesses looking for large term loans and business capital from $50,000 to $500K up to $5M for an SBA Guaranteed Commercial Real Estate Loan.  We provide the best business loans for small businesses.
Small Business vs Large Business
We work with companies whose annual revenue ranges from $200,000 per year to $700,000,000. Our core strength is originating a business loan for existing business.
Are you hitting your head against the wall with your current strategy to get the funds you need to grow your business?
If you are going the traditional "bank loans" route, you're going to want to read this carefully.
How Large Loans for Business Work at Sunwise Capital
Do You Need...

… new equipment or equipment leasing?
Do You Need...
… business equipment financing?
Do You Need...

Do You Need...

Do You Need...

Do You Need...

We work with you to get hassle-free financing. Our approval process is fast and it only takes a few minutes and a one-page application to see all your funding options.
Whether it's large loans for bad credit or large debt consolidation loans, we can help your business grow exponentially with big business loans.
Approvals is 24 hours or less. Funding can be within 24 – 48 hours once we receive all your paperwork.
If you're like most businesses, and you're struggling to:

1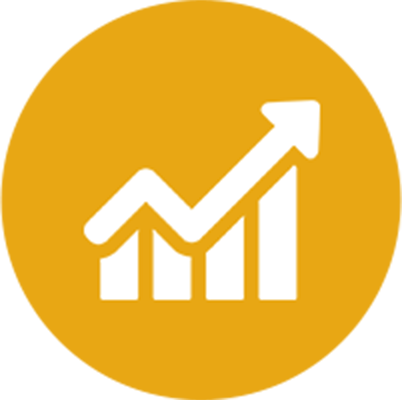 Grow

2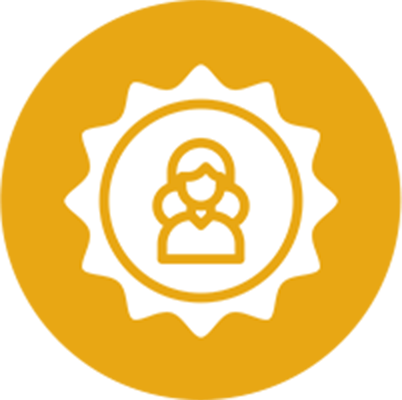 Hire Your Next Rockstar Employee

3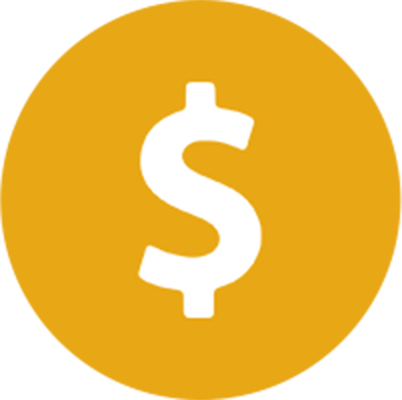 Bankroll Your Next Office Space

4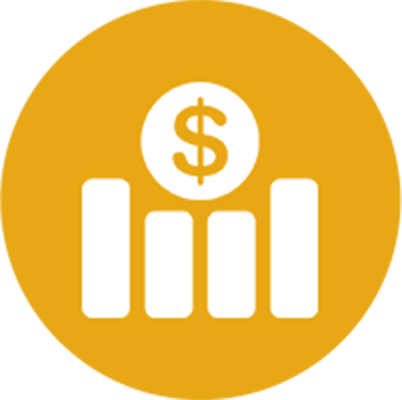 Hit Your Sales Numbers

5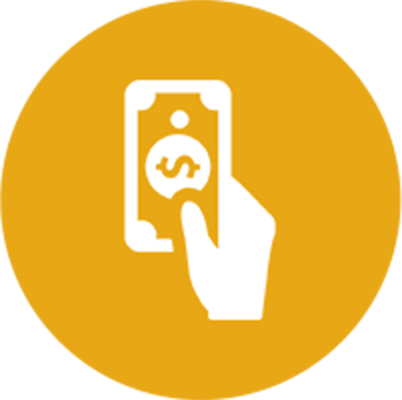 Get A Game-Changing Massive Cash Injection

6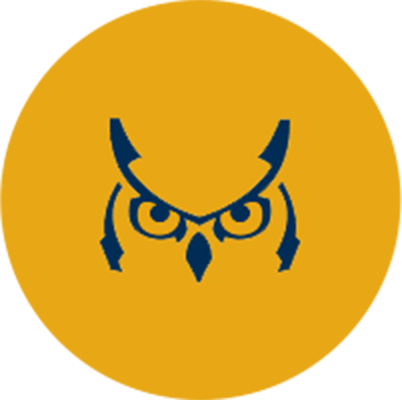 Apply To Sunwise Capital Today!
Sunwise Capital can shine a light on a whole new world of business financing options for your business.
If you've previously thought your company wasn't eligible for big business loans, we've got great news for you.
$10,000 Minimum Loan

$500K TO $2M In Large Commercial Loans

Loan For Business Up To $5M

Purchase Real Estate For The Business
The business financing landscape has changed dramatically over the past few years. Especially after the great recession.
How can I Get a Large Business Loan and What are the Requirements from Sunwise Capital?
The following are factors banks and alternative lenders consider when looking at your loan minimum qualifications. The requirements include:
Time in Business
It may go without saying, but the longer you've been in business, the more likely you are to qualify for the big business loans and rates you want.
But don't let that stop you from applying for financing if you are a young business.
We have lots of financing options that could help you. Banks require 3 plus years.
We have options for companies only 6 months old with strong revenues.
High Credit Scores
Higher credit scores usually bring more approvals and more competitive rates.
Have you checked your credit score lately? If not, check your credit report before you apply for a small business loan (it will not affect your score). That way you will know where you stand and how to increase your score if necessary. We have special programs for those with damaged credit as low as 450 FICO.
Monthly Revenue
Prospective creditors are very interested in the monthly income your business draws in. Almost all lenders want to make sure you can pay your loan back as well as covering business expenses. Most banking institutions want a minimum revenue of $5M if not $20M or more. We can help you with monthly revenue of $15,000 a month.
Provided Collateral
When you provide collateral for a business loan, you assure the lender that their investment is safe. It also helps show that you have skin in the game and are focused on paying back the loan. The significant difference between the bank and Sunwise Capital is the collateral. We offer unsecured business loans.
Unsecured Business Loans and Merchant Cash Advances
One-page application
3 months – business bank statement
4 months* – merchant account statements (*only for merchant cash advances)
Must provide business savings account or business checking accounts only – no personal accounts
One year plus in business
Tax lien OK with payment plan up to $175K
$150,000 minimum annual revenue
Merchant Cash Advances based on businesses credit card sales
No cost or obligation
No assets or collateral
These are NOT asset based loans
Rates and Terms
Rates as low as 5.49%
Loans up to $500,000
Terms up to 5 years
Our straightforward and quick application will help you get you the cash you need to succeed and reach your dreams!
Best Credit Terms start at 5.49% (680++ FICO Score)
Challenged Credit 550 to 679 FICO – Factor rates starting at 1.18 to 1.5
Daily, weekly and monthly payments depending on program
No prepayment penalties
Differences Between Large Short-Term Loans and Large Long Term Loans?
When looking for large funding solutions, there are two attractive financing options for your business that could be a good fit.
They are "short term loans" and "long term loans." There is more than semantics that differentiates these two loans. It's the loan term.
Short Terms Loans
Smaller dollar amounts – up to $100,000
One-time need
You can pay off relatively quickly
Cushion until next receivable hits
Usually 3 to 9 months
Typically for the credit challenged
Long Term Loans
Up to $500K
Larger purchases for growth and expansion
Multiple uses
Need time to pay off
Must have strong cash flow
1 to 5 years
In today's marketplace, you don't need an economic forecast to know it is much more dynamic than 10 or even 20 years ago. With the advent of alternative or online lenders, there are more options.
Additionally, after the recession in the mid-2000's, while many banks retreated from funding businesses, especially small businesses, private lenders stepped in offering a variety of business loans.
The issue for most business owners isn't whether they need more money to operate their company. The bigger question is what they will do with the money?
Do you need working capital to help with the day to day operations and cash flow? Or do you need business lines of credit to purchase equipment or inventory?
Many times, a business can't grow or expand without additional funding for massive purchases. Sometimes it's a commercial mortgage for real estate.
At some point, every business needs to raise capital. That is the reality.
Sunwise Capital Business vs. the Competition
Entrepreneurs, did you know there are many types of business loans available to you right now?
Business owners have many options in today's marketplace. These loans could be startup business loans with bad credit to government loans that help you start your dream.
GET YOU FROM $10,000 $5M
There is no real difference between the large and small loans at Sunwise Capital versus the banks. The significant difference is the number of choices or options banks offer the bigger companies. These are companies usually doing over $20M a year in revenue.
All things being equal, the large banks and financial institutions are simply more profitable when they offer and fund large business loans.
The truth is that for banks, their overhead is simply too large to finance the smaller companies. That is where Sunwise Capital steps in.
Another difference is the banks use assets or collateral of the larger company. These assets or collateral can be used to guarantee the loans. These assets can also be used to secure a line of credit.
When you apply for any type business financing from banks and traditional lenders, there are five main elements they consider for approval.
They collectively are known as the 5 Cs of Credit.
You have one goal, and that is to put yourself in the best possible position in each of these areas:
Character
Are you honest and trustworthy? Do you come across as shady or unreliable? You'll need several references both personal and business to attest to your character.
Capacity
This is simple. Can you repay the loan? Do you have money in your bank account every day? Do you have the cash flow to support your current expenses along with the payments for this loan?
Capital
All traditional lenders want to see you put up a capital contribution. "How much skin do you have in the game?" The more, the better. You want the lender to be comfortable. Nothing demonstrates this more than your capital contribution.
Collateral
Next to "skin", the lenders want to see some property or significant assets used as collateral. Why? It protects against default.
Plus, the chances of default go down when this collateral is your home. Depending on the financing option, this may or may not be required.
Conditions
Finally, there are the conditions. What do you need the money for and how long? What is the money going to do for you? Chances are there will be stipulations that limit the use of funds.
One of the main differences between the banks and Sunwise is the large business loans from Sunwise Capital do not require assets or collateral.
Another significant difference is we analyze the capacity or your ability to repay the loan differently from traditional lending institutions. We ultimately look at the health of the business. Our focus is on your cash flow.
A third difference is that Sunwise Capital does not need you to put up a capital contribution. Our loans do not depend on the amount of skin you have in the game.
From the banks perspective, large companies have more assets, which can be used as collateral or sold in times of difficulty. For the banks, this is a difference maker.
As a result, these bigger, more mature companies get access to the capital they need to grow vs. a smaller younger company.
Another difference is the history of the company. The longer your business holds a footprint, the more likely you'll be around.
This history increases the comfort level of any investor or lender. Most banks require a minimum of three years (since they require the last 3 years of business and personal tax returns).
At Sunwise Capital, businesses one year or older can get approved for large business funding projects within 48 hours. (And you'll never have to sit across the desk from another banker)
Lastly, the use of capital requirements is much stricter at the bank. Loans from Sunwise Capital allow you to use the funds for any business purpose.
Imagine the ease of completing a one-page application and submitting the last three months of business bank account statements to get approved for up to $500,000.
Do yourself a favor. I can assure you it's worth the minimal time investment (less than 10 minutes tops) and no-cost application process just to find out what's available for you because 90% who apply qualify and get pre-approved.
Sunwise Capital can get you all the details you need so you can make an informed decision. Sometimes all a business needs is a cash flow solution so they can reach the next level or avoid Chapter 11.
If you've explored traditional routes already, it's time to expand your horizons.
Let Sunwise Capital help you and take a few seconds and fill out our simple form. Find out how much money you can get you grow and expand your business.