Loans
No Cost
No Obligation
24 Hour Approvals
Are You Eligible for a
Sunwise Capital Online Business Loan?
1

Time in Business
1 Year Minimum
2

Yearly Revenue
$150,000 +
3

Loans
$10,000 to $2M
4

Credit Score
500+ FICO Score
Need a loan for your small business? Our minimum qualification are less than those of banks. We're focused on getting you approved so your business can thrive with a small business loan..
Sunwise Capital is here to give you fast and easy
Small Business Loans.
What Is A Business Loan?
Sunwise Capital small business loans are considered the best.
The reason is simple. We offer fixed rate loans up to $500,000 with annual interest rates starting as low as 5.49 percent.
What Is The Minimum Qualification For A Small Business Loan From Sunwise Capital?

FICO
For our easiest and quickest small business loans, the minimum qualifications are a personal credit score of 450 plus and six months in business with at least $12,000 a month in monthly revenue.

2 Days Or Less
Our simple loan application process gets you funded in a day or two.

$10K-$5M
The minimum loan amount for our business loans is $10,000. We will lend up to $5M.
What Are The Differences Between Sunwise Capital's Online Loans
For Small Business And From Banks?
Sunwise Captial
FICO: 450 or better
Yrs. in Business: Six months plus
Annual Revenue: $150,000 + yr.
Bankruptcy: OK w/ discharge
Liens: OK w/ payment plan
Business Types: 750
Documents: 2
Approval Rates: High
Approval Amounts: More
Cost: $0
Rates: Competitive
Approval Time: 24 – 48 hours
Terms: Six months – 10 yrs.
Banks
FICO: 720 or better
Yrs. in Business: 3 yrs. plus
Annual Revenue: $5M plus
Bankruptcy: NO
Liens: NO
Business Types: Limited
Documents: 23
Approval Rates: Low
Approval Amounts: Less
Cost: Up to $1,000's
Rates: Best
Approval Time:  90 days
Terms: Six months – 3 yrs. to 10 yrs.
Sunwise Capital FAQ's
HOW LONG DOES IT TAKE TO GET YOUR APPLICATION APPROVED?
We approve all applications same day or within one business day.
CAN I APPLY FOR A SMALL BUSINESS LOAN WITH BAD CREDIT?
Yes, we will consider the health of your business as a primary factor.
FICO scores above 450 for acceptance.
WHAT FEES YOU NEED TO BE AWARE OF?
There is no cost or obligation to apply for our loans. Some loans like the SBA 7a have additional costs that set by the SBA and member bank.
GUARANTEE FEE?
Our guarantee is this simple:
Provide us with any legitimate offer you receive in writing, and if we cannot beat that rate, we will pay you $500. Visit here for the details
ORIGINATION FEE?
Sunwise Capital loans do not have origination fees.
PRE-PAYMENT FEE?
There are no pre-payment fees or penalties on Sunwise Capital Loans.
APPLICATION FEE?
There is no application fee from Sunwise Capital. SBA 7a loans do have fees including application, a one-time referral fee, a one-time packaging fee, closing fee and standard bank charges.
LATE PAYMENT FEE?
If you miss payments as per our agreements, there will be NSF charges.
CHECK PROCESSING FEE?
If you miss payments as per our agreements, there can be check re-presentment fees.
What Are The Types Of Small Business Loans?
Sunwise Capital offers the best small business loans. In fact, over 75% of our clients re-borrow 2 to 3 times a year and some for several years in a row.
We offer competitive interest rates with affordable loan payments designed to work with your cash flow. We have unsecured business loans and those that require a personal guarantee with the lowest interest rates.
SBA Loans
Do you have a FICO score of 680 ++?
The 7a loans from the Small Business Administration can provide you with up to $5M.
We can approve your loan application for up to twenty percent of your gross annual earnings.
Are you looking for small monthly payments?
The SBA loan makes it possible. These small business loans get paid back over a ten-year period.
Small Business Administration Quick Start Loan Sunwise Capital is one of the few online SBA lenders that can get you funded in 7 days.
Note: To receive a low-interest rate loan backed by a U.S. government agency it does require a Personal Guarantee.

1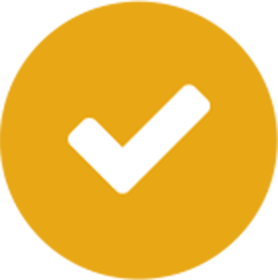 Working Capital Interest Rate
6.25% to 7.25% (variable and based on Prime Rate plus 2.75% – 3.75%)

2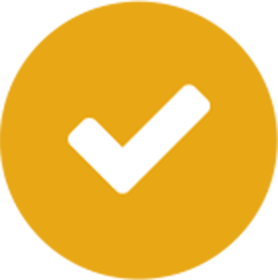 Real Estate Interest Rate
Prime + 1.5%

3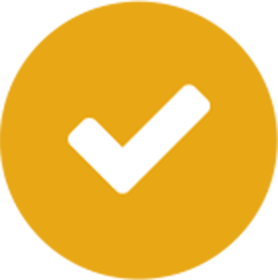 Terms
10 years

4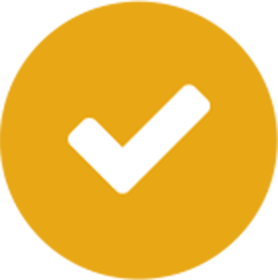 Payments
Monthly

5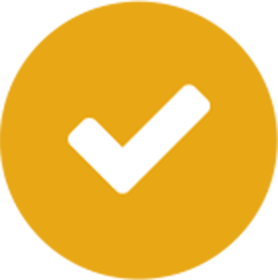 Prepayment Penalty
No

6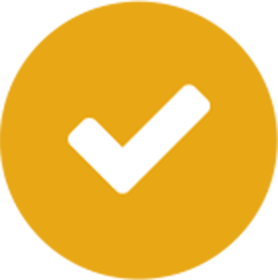 Use Of Funds
Grow business, Refinance business, loans, equipment, financing, and business credit cards.

7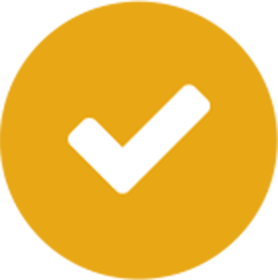 Purchase Real Estate For The Business
Yes

8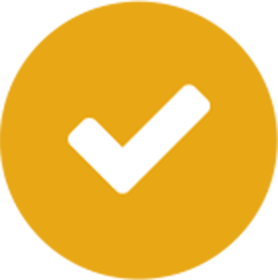 Funding In 7 Days
Yes (all paperwork complete)

9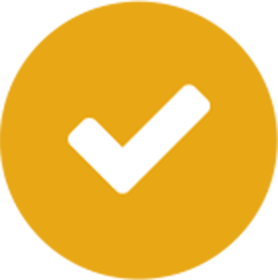 Usual Funding
4 to 6 weeks

10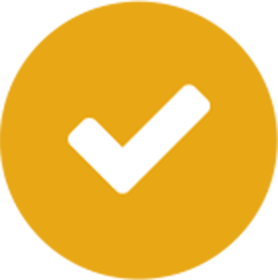 Amount
$30,000 – $350K working capital

11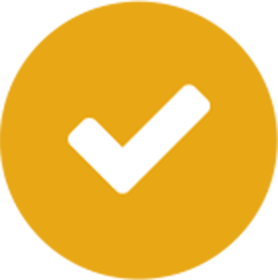 Amount
$500,000 – $5M R.E.(Commercial Real Estate)
1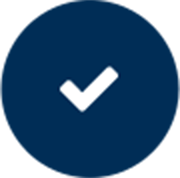 FICO SCORE
680+ (plus not maxed out on debt)
2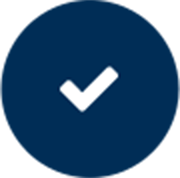 PERSONAL CASH FLOW
Cover all debt
3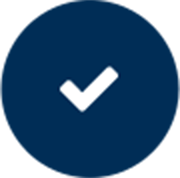 BANKRUPTCIES
Not in last three years
4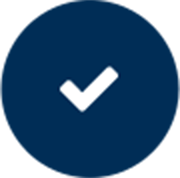 JUDGEMENTS
Not in last three years
5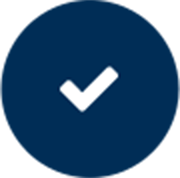 FORECLOSURES
Not in last three years
6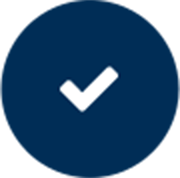 COLLECTIONS
No
7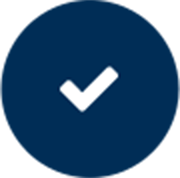 OPEN TAX LIENS
No
8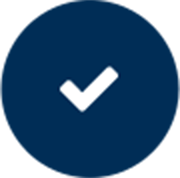 OTHER GOVERNMENT LOANS
Must be current
9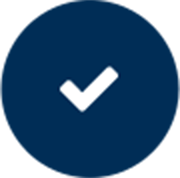 TIME IN BUSINESS
Min. 3 years
10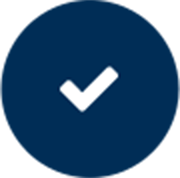 CITIZENSHIP
Owners must be U.S. citizens or legal permanent residents
Application Process:
All 19% or more owners must complete and sign application –
Provide last 3 yrs. of Business Tax Returns –
Provide Interim P&L
All 19% or more owners must provide last three years of Personal Tax Returns
We will request from you the business debt information
FICO Score above 650
Every 19% or more owner must be on Application
No Sole Proprietors
Collateralization of the SBA loan
Blanket Lien on the Business including all assets
PG'S (Personal Guarantees BY ALL OWNERS)
These term loans require a personal guarantee in exchange for very low rates.
Advantages
• 5.49% starting Annual Interest Rate
• 1 to 5-year terms
• Payments are MONTHLY
• Prepayment Penalty – NONE
• Grow and Expand your business, refinance your business debt, business credit cards, get rid or equipment loans or financing and more
• 5 to 10 days to fund from start to finish
• $50K to $500K
Qualifications
FICO 680 +Score
Have right loan to debt ratio (this means not maxed out on your business and personal liabilities)
No bankruptcy in the past seven yrs.
One of the last two years net income must be profitable
Three years in Business minimum
All 19% or more owners must be on Application
Sole Props do NOT qualify
Tax Liens less than $1k total filed in the past three years
Payment plans must be in writing
If the Tax liens filed in last decade and the total amount is less than $5k outstanding even without a payment plan
Equipment Financing
Do you need business equipment, vehicles, or software?
You select the equipment We purchase You pay the lease monthly
Benefits Of Leasing
100% Financing – no down payment
Manage your risk
Plan your expenses for cash flow
Avoid getting stuck with out-of-date equipment
Use pre-tax rather than after-tax earnings
For accounting purposes, you can use "On" or "Off" balance sheet
Loan covenants – you may be able to get financing not otherwise allowed
Fixed rate lease payments
Coordinate your payments with your cash flow
Convenient
Conserve capital
Preserve your credit lines
Inflation hedge
Tax benefits
Information Required
Year-to-date internal financial statements
Year-end financial statements
Equipment quotes
Projections & executive summary
Typical Terms
Lease terms from 6 TO 84 months
True lease
No PGs or additional collateral
No warrants
Types Of Equipment
Most types of equipment (100% software as well)
New, refurbished, reconditioned or used
Cost between $5,000 and $5,000,000
Fast Line of Credit
Approval in under 24 hours
After approval, draw down anytime you want same-day cash in your business bank account.
Adjustable Business Lines of Credit
You can use the max credit lines when you want
You can pre-pay with no fees (This saves HUGE on interest expense)
Approval in under 24 hours
After approval, draw down anytime you want same-day cash in your business bank account.
Adjustable Business Lines of Credit
You can use the max credit lines when you want
You can pre-pay with no fees (This saves HUGE on interest expense)
Revolving Line of Credit – every payment you make replenishes the capital for your next draw.
There are no limits on draws against the line.
No fees on the open amount
Up to $100K on clean credit report (or behind a bank / SBA loan)
Up to $20K when you have multiple business loans.
Revolving Line of Credit – every payment you make replenishes the capital for your next draw.
There are no limits on draws against the line.
No fees on the open amount
Up to $100K on clean credit report (or behind a bank / SBA loan)
Up to $20K when you have multiple business loans.
You do not need a loan calculator to determine the maximum line of credit. The general rule of thumb is you will receive between 25% to 75% of your business checking account deposits.
This financing option is much more flexible than a merchant cash advance. The loan payments are weekly.
Terms
You will make twenty-six equal payments over 6-months.
This loan repayment plan is fully amortizing. The result is the interest payments decline with every repayment
The interest rate is 0.35% to 1.2% per week.
There is a 1.5% fee per distinct draw
No other fees are applicable.
Eligibility
You must have a 650 minimum FICO score, with at least $25K in monthly bank deposits in business name bank account and six months minimum time in business.
There can be no more than 2 NSFs in the current month and no more than five NSFs (non-sufficient funds) during the preceding two months
Submit our application, the last three months of business bank statements and proof of ownership.
States that are currently unavailable: KY, NV, NH, ND, SD, TN, and VT
Invoice Financing
Terms
Must be B2B or B2G
Invoices from 15 – 90 days payable•
85% – 90% advance rate
0.30% to 1.0% per week
No other fees
Acceptability
530 FICO
$40K monthly revenue,
debtor greater than $10M annual sales
All 50 states
No health care, trucking, agriculture, financial institutions
We do not finance "purchase orders" (PO's) under this program. The delivery of your goods or services must be complete.
Submit Application
Last three months bank statements
Last quarter Profit & Loss (P&L)
Must provide proof of ownership
Must submit invoices to be factored•
Must provide significant contracts
Must provide Accounts Receivable (AR) aging report
Our unsecured loan is an excellent short term loan alternative. This financing works for business owners who FICO scores 550, 650 or even 700 plus. These short term loans are for loans between $10K to $2 million.
To determine your maximum funding amount, take ten percent of your gross annual sales.
Are you are looking for an easy and quick funding option with no traditional collateral requirement or guarantee? If the answer is "yes" then the short term loan is also a great solution.
Our short term loans range from five months up to 21-months.
Do you want to pay off your loan early?
Once you pay back fifty percent of the funding amount, we can provide you with a discount.
Advantages:
Rates start at $1.18
Here's the way it works. Let's say you borrow $10,000. The cost to borrow is a flat fee interest payment of $1,800. Remember that once you calculate your tax deductions your cost to acquire the funds is much less.
Please consult with a professional tax attorney, accountant or CPA before making any tax-related decisions.
One-page application and little paperwork means it's quick and easy
Loan programs are five months up to twenty-one months
Payments are either daily or weekly
Discounts for early payoff
There is no prepayment penalty
No reporting on your credit report
Builds business credit
Use for any business-related expenses
24 to 48 hours funding
Get from $10K – $2 M
Once you pay back fifty percent, you are eligible for another loan
Get more money, better rates and better loan terms on each successive loan
What's Required?
The minimum FICO Score is 550. We have programs for scores 450, 500, 650 and 700 plus
You must be in business a minimum of six months and generate at least $150k a year in gross annual earnings.
If you have an outstanding loan, we can help. Sunwise Capital is one of the few financial institutions and online lenders that can pay off your 1st and 2nd position loans. In some cases, we can take the third position.
You must be up to date on your business rent or mortgage
It's OK to have liens up to $200K if you are on a payment plan.
We'll even consider lower lien amounts without a payment plan.
Do you need quick funding with an easy application?
Business owners across the country rely on the Sunwise Capital Merchant Cash Advance when they do.
Do you have challenges with your credit?
The MCA is perfect for those business owners who need to get approved fast for access to cash, especially with credit scores below 650.
While some people call these merchant loans, they are a cash advance and not a business loan. The process entails selling your "future" receivables at a discount for cash today.
Once you submit your information and we confirm the information provided
We can offer your business up to $150K as quickly as tomorrow once we receive and verify the information on your one-page application.
The payback is the significant difference between a loan and cash advance. The loan has a fixed payment over a set amount of time. The merchant cash advance is a variable payment based on daily credit card sales.
This form of repayment is ideal for those that have variable cash flow. Business owners love the fact that they pay more when they make more and inversely pay smaller amounts if they generate less daily revenue.
Another key difference is the payback is almost always daily. This repayment differs from the fixed payments of a loan. If a loan is daily, it is only Monday through Friday, while the MCA includes weekends.
The Merchant Cash Advance is perfect for:
FICO scores from 500 to 700 plus

Funding from $10,000 up to $2 M

Certain industries that are not eligible for loans
Does the idea of simple and quick funding with no traditional collateral or guarantees sound good?
Do you like the idea of paying daily a small portion of your credit card sales that mirrors your daily revenue?
We hold back a small percentage every time you batch

This amount is usually called the holdback

Less stress on your cash flow

The payback reflects the credit card sales for the day – fewer sales – less holdback.

Perfect for any business with a majority of sales with credit cards

Best for those that do not want a fixed payment.
Benefits
Rates starting as low as $1.18
Receive up to 13% of your gross annual business revenue.
Paperwork that is easy and simple
Repay a small amount of your daily credit card sales.
No need to switch merchant account processor
Batching through the ACH
Payback reflects daily sales
No reporting on your credit report
Spend the money on any business-related expense
Get your money FAST – 24 to 48 hours
$10K to $2M
Payback 50% of your advance and renew
Get more money, better rates, and better terms
Special Programs for
Restaurants
Retail Stores
Liquor Stores
Auto Repair
Healthcare
Do you keep a small average daily bank balance? Do you have too many NSF's? If so you may not qualify for a small business loan.
The answer?
A Merchant Cash Advance
What Do We Require:
One page application
500 FICO Score
Special programs for scores 650+ and 700+
Minimum 6 months in business
Minimum $12,500 monthly gross sales
1st and 2nd loans or advance position – Sunwise Capital can pay them off
You must be current on your rent or mortgage
Liens up to $200K? Must be on a payment plan.
Small lien without payment plan will be considered case-by-case.
Three most current months business bank statements –
Four most current months merchant account statements –
Business credit cards are a fantastic alternative if you or your partner have a credit score north of 700. The strategy involves what is known as credit card stacking.
It's simple. The idea is to leverage your FICO score of 700 or better to qualify for business credit cards. You can easily accumulate $50,000 to $150,000 in credit cards, some with low or no interest rates for an introductory period.
This strategy works with new businesses. Just make sure you have an LLC, and you have your EIN.
What Is The Best Business Loan To Get For My Business?
There is no magic formula. Start asking yourself the following questions:

1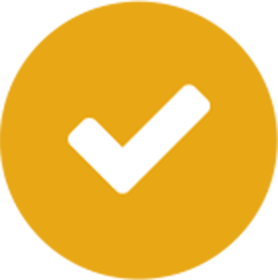 How Much Do You Need? 

2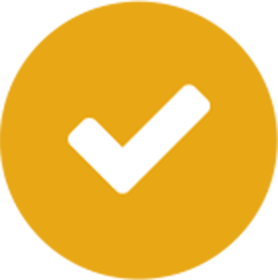 What Do You Need It For?

3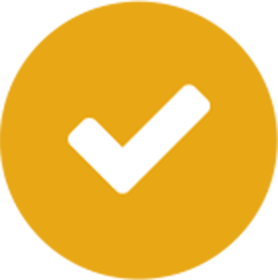 How Quickly Do You Need It?

4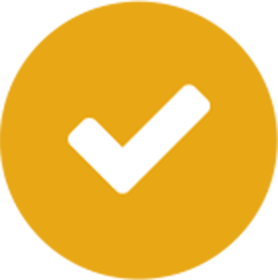 What Do Your Business Finances Look Like?

5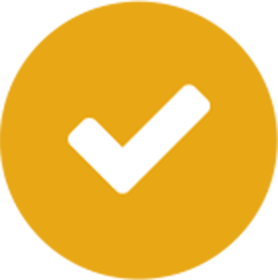 How Long Have You Been In Business?

6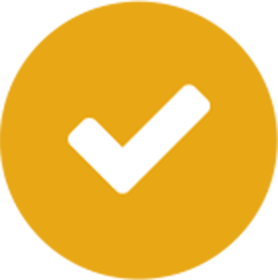 How Long Will It Take To Pay Back The Money?

7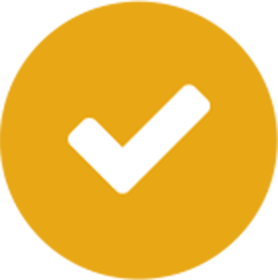 Do You Have Any Collateral Or Assets To Put Up For The Loan?
Once you determine how much you need and what you need it for, ask yourself what the ROI is? (the return on investment.)
How much can you expect to make with the money and over what period?
Do the math. Calculate how much you make on every dollar you borrow. If you need help with this calculation call us at 888.456.9223.
This number is the key! Once you know it, you can answer the question of what the best type of loan for your small business.
It's all about the numbers.
How To Apply For A Small Business Loan At Sunwise Capital?
Need a small business loan for your small business? At Sunwise Capital we make it simple. Just click here and fill out the brief form. Once you hit submit you will receive an email with a link to our one-page application or you can just wait, and an underwriter will call you to discuss your loan options.
What Are The Qualifications For A Small Business Loan?
You must currently own the business.
No startups
Six months in operation
FICO 450 or better
$12,500 monthly revenue is the minimum.
What Are The Needed Documents And Other Requirements?
One-page application
Last three months of business bank statements
What You Can Do With Small Business Loans?
There is no limit to the use of funds.
Grow or Expand Your Business
Pay any Business Bills
Upgrade Equipment or Technology
Inventory or Supplies
Tax or Insurance Payments
Advertising and Marketing
Staffing
Payroll
Expansion & Renovation
Cash Flow
Working Capital
Consolidate Debt
Benefits Of Getting A Small Business Loan With Sunwise Capital?
The number one question we receive is, "What are your rates?"
Find out why Sunwise Capital offers one of the "Top 10 Business Loans," in the country. Also, check out the BBB.
Are you tired of dealing with pushy salesmen who are more interested in "selling" you a loan to earn a big commission?
At Sunwise Capital you will speak directly with one of our well-trained professional underwriters.
You can reach Sunwise Capital by email, by toll-free phone (888-­456-9223) or fill out this form.
Repayment Of Small Business Loans?
Your loan is paid back through the ACH system. The debits are withdrawn automatically from the corporate bank account we funded initially. This withdrawal is per your agreement either from your company bank account or merchant credit card account, on a daily, weekly or monthly occurrence.
Call us Today at 888-­456-9223 or

Apply Online